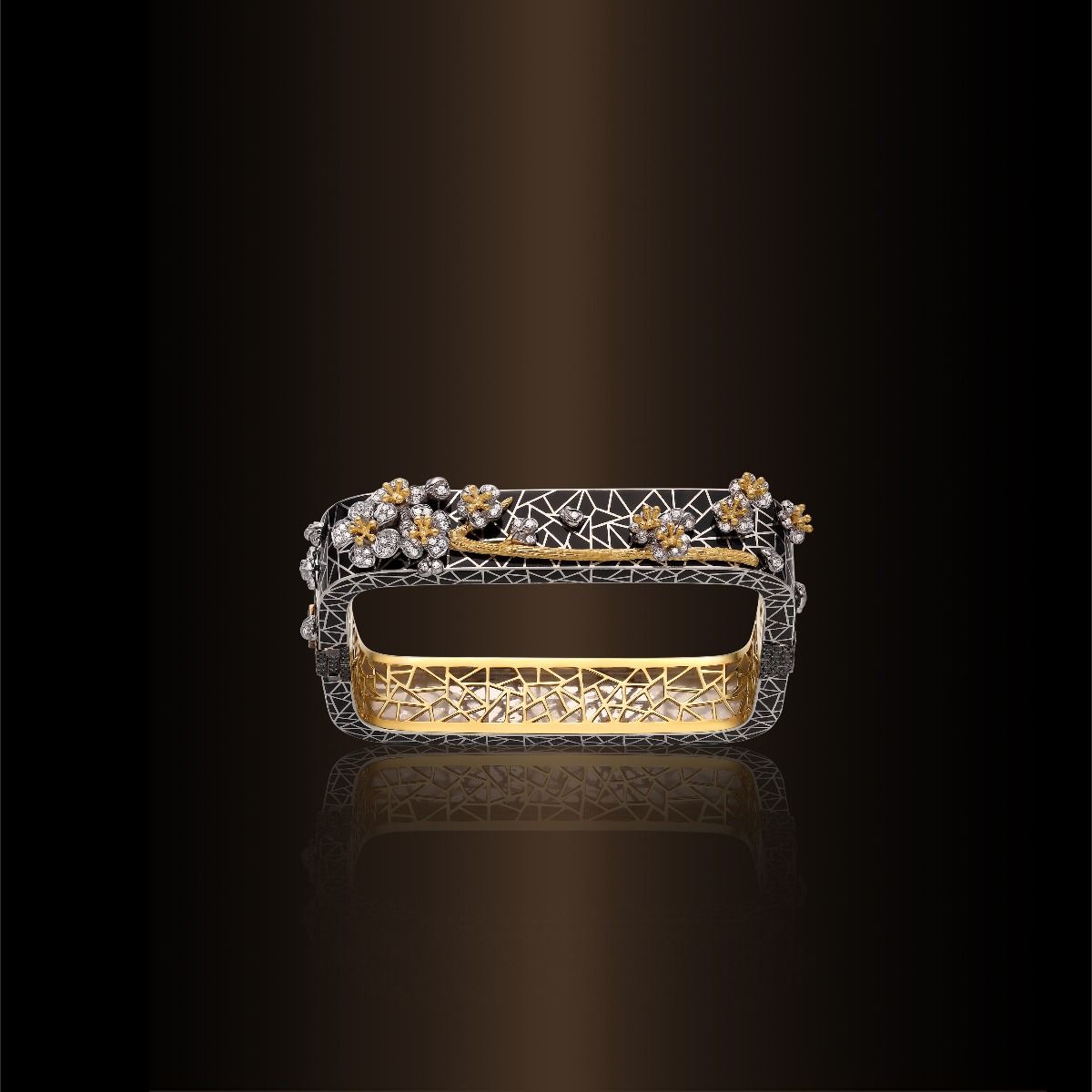 The Qing dynasty Emperor Kangxi (1662-1722), a great lover of the arts, admired the new glass compound enamel colours coming from Eu- rope. These new colours were known as 'Western colours' in the Qing court and to master their techniques, Emperor Kangxi set up an enamel workshop in 1700 overseen by the Imperial workshop in Beijing and the former Limo- ges enameller and Jesuit Jean-Baptiste Gravereau (Chen Zhongxin), who was to play such a decisive role in achieving Kangxi's goal.
The highly sophisticated enamel painting technique which had been intro- duced from France to China became increasingly sophisticated under the aegis of artisans from Europe and those working in Guangzhou, where the first works were produced. By the end of Emperor Kangxi's reign these enamel works of art were exquisitely painted. Many of these pieces had a yellow background symbolising the Emperor whilst others had a white back- ground.
By 1720, new enamel colours allowed the porcelain workshops in Jingdezhen to use enamel on porcelain. Emperor Yongzheng (1723-1735), son of Kangxi, invested heavily in the workshops at Jingdezhen, oversee- ing many of the porcelain commissions he made and making available new enamel colours such as the apple green and deep red enamel glazes.6 He had a distinct preference for literati tastes and classical Chinese art from the earlier periods, and was involved in many of the design choices for the objects that he commissioned at the Imperial workshops in Beijing. The Emperor's keen interest in the execution of his orders continued under Emperor Qianlong (1736-1795), who gave Jesuit artisans the responsibility of decorating all forms of objects in enamel for the imperial court. Emperor Qianlong had great faith in his European Jesuit artisans and as a result, the creation of many of his works of art fell into the domain of the Jesuits who collaborated with their Chinese counterparts.
Related Products