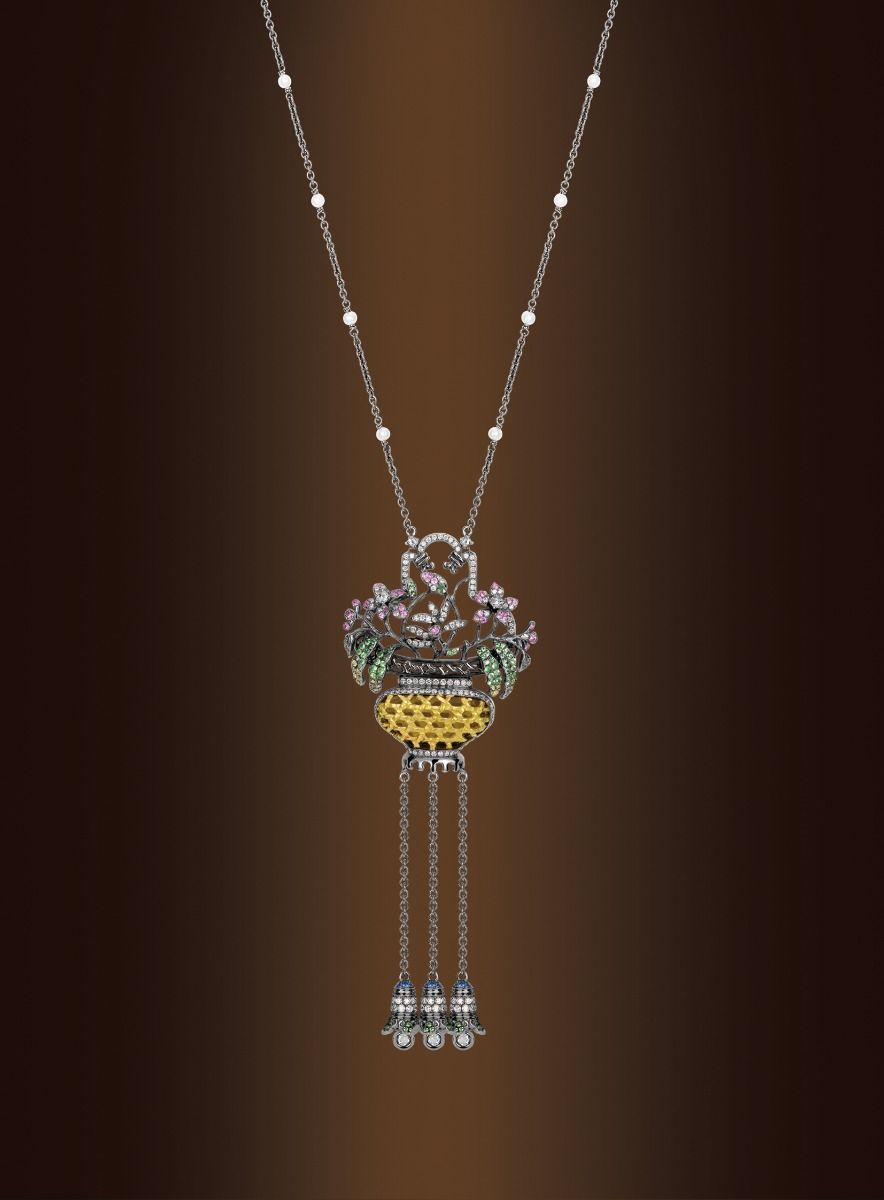 Traditional Chinese fragrance bags were made from cloth or woven with multicoloured silk strings at the top with knots of auspicious meaning hanging from below. These knots were stuffed with aromatic herbs, which filled the air with a sweet fragrance and repelled insects and evil spirits. They came in a myriad of shapes from round and square, to the shapes of gourd, pomegranate, peach and many others fruits decorated with elaborate patterns symbolizing an auspicious meaning.
According to Liji (禮記), Book of Rites, it was a ritual that underage boys and girls wore fragrant bags in the Han Dynasty (202 BC–220 AD). In the Tang (618–907 AD) and Song (960–1279AD) Dynasties, fragrant bags became something unique to women while pouches holding coins and small objects began to be worn by men. In the Qing Dynasty (1655–1911AD), fragrant bags were a love token. A girl would send a handmade fragrant bags to someone she had fallen in love with. Later, people worn fragrant bags at the Dragon Boat Festival and believed the bags were capable of bringing good fortune.
YEWN recreates the exquisite cultural and historical richness of these fragrant bags as Fragrance Locket ornaments in different shapes of auspicious Chinese motifs, and the wearer can insert sweet-smelling substances of their choice.
Related Products