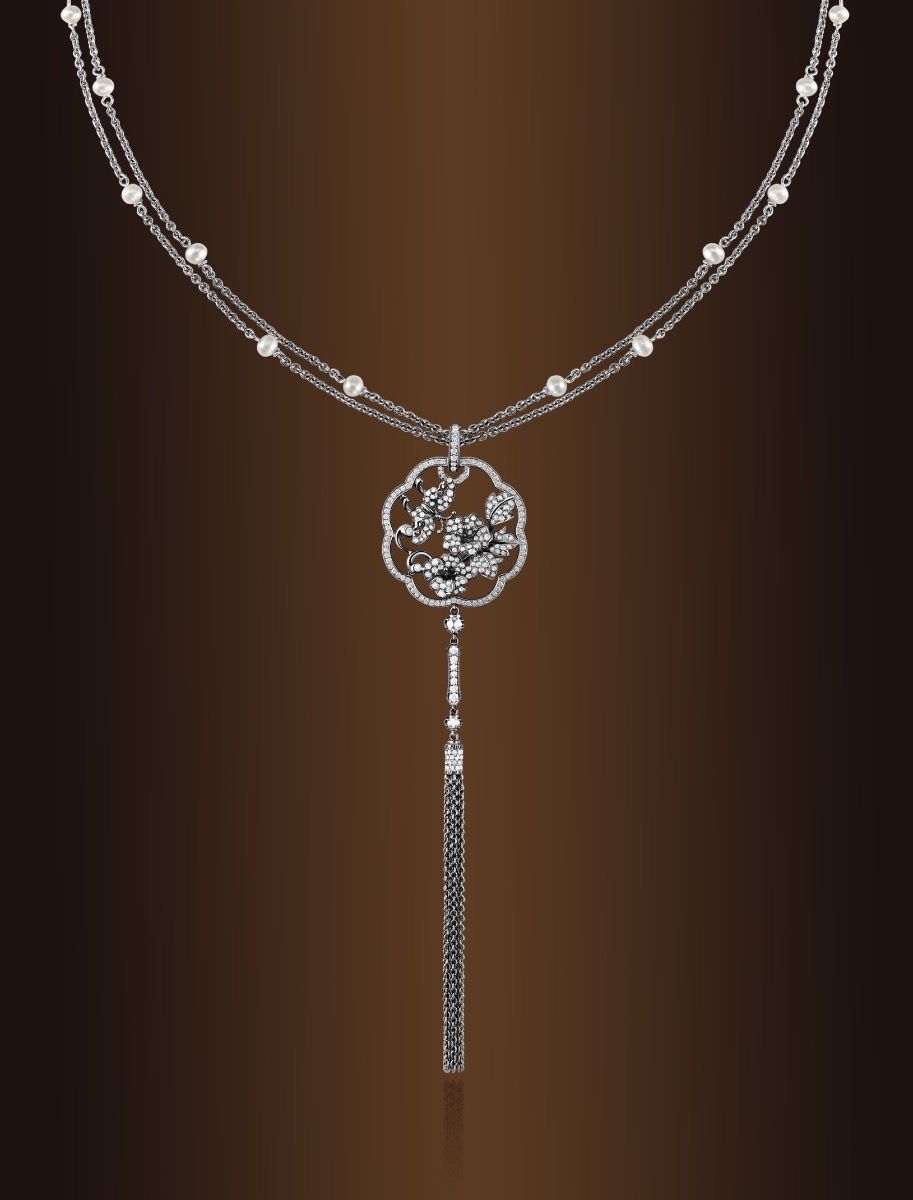 Chinese Fans are made in many different styles and form an excellent medium to illustrate the artistic spirit of Chinese design. Dating back to the Shang (1600-1046 BC) Dynasty, a fan made of pheasants' feathers was the first to be recorded in China. Round fans, made of silk, paper and feathers, were first seen in China and remained the main shape of fans until the Tang and Song dynasties.
It was a symbol of social status and also of taste in fashion. Fans are used in decorative art: papers for fans are printed, mounted and framed like pictures. Many of the artists of the Song (960-1276 AD) and later dynasties were fond of painting miniature landscapes and floral studies on one surface while drawing fancy calligraphy on the other.
YEWN's latest Floral Fan Collection is dedicated to this distinguished artistic creation. Framed in 18k black gold, brilliant cut diamonds and rose cut diamonds add to its shimmer.
Related Products