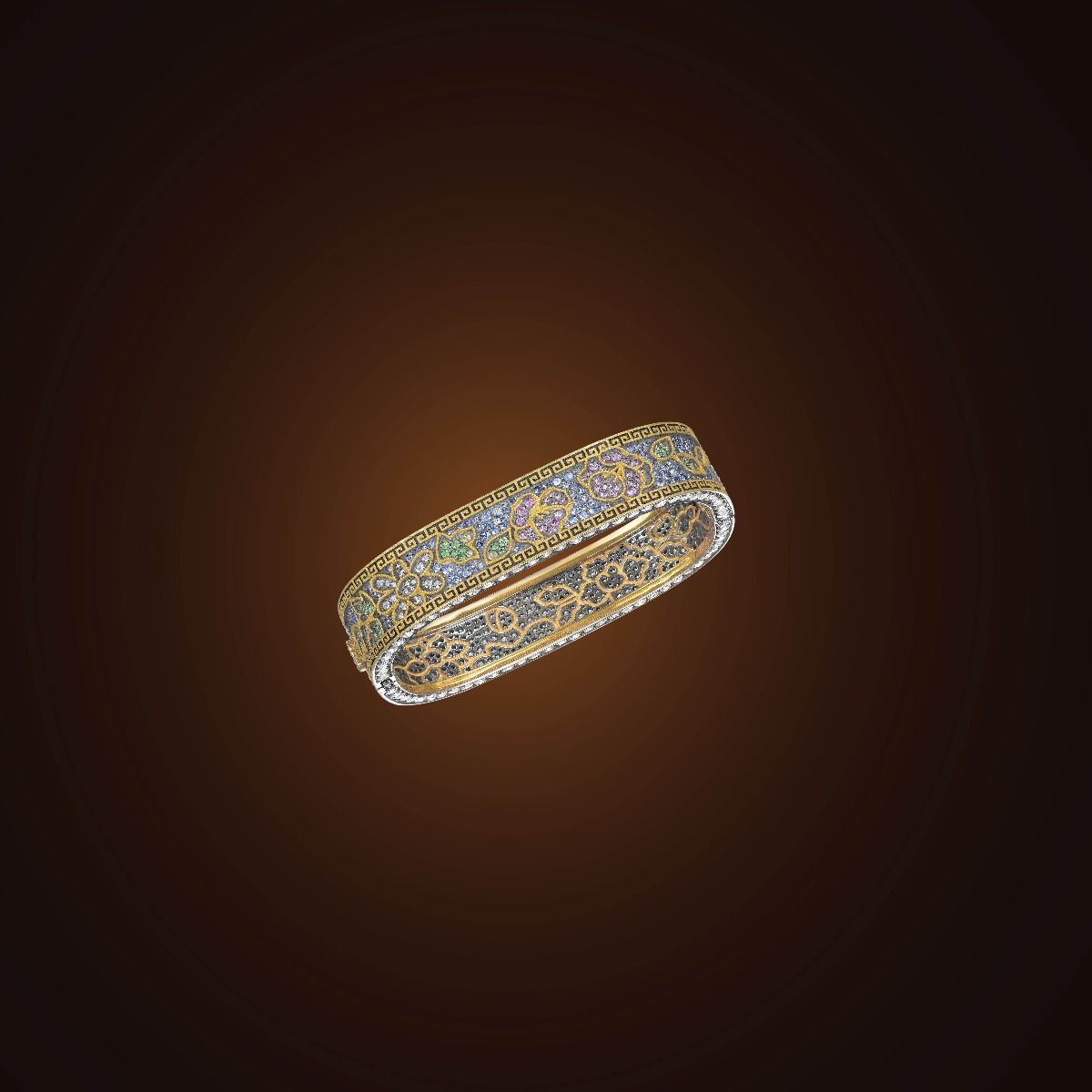 The Cloisonné collection continues the fineness and delicacy of Chinese aesthetics by interpreting the imperial Cloisonné craftsmanship with contemporary jewelry design.
Cloisonné, is an ancient metalworking technique, decorating metal work by different vivid colors of enamel. Chinese cloisonné, of a written record as early as Yuen Dynasty (A.D. 1271-1368), is arguably the most well known of all the varieties of cloisonné and enamel making. Chinese cloisonné was only produced in the palaces, exclusively for the members of the imperial families, and has been regarded as one of the most important treasures of Chinese art heritage.
The making of cloisonné involves multi-step enamel process. Fine and narrow pure silver wires are bent into different beautiful patterns, defining the colored areas. Enamel is then filled into the little compartments separated by the filigree. After fired in the crucible multiple times, the whole metalwork is then polished and gilded with fluid of gold or silver, allowing the fluid to fill in the tiny space lacking enamel.
YEWN, the heritage jeweler who revives traditional Chinese arts and culture, uses the concept of cloisonné as a reference to design contemporary jewelry design. Instead of enamel filling, YEWN's Cloisonné Collection uses different colored stones, including pink sapphires, blue sapphires and travorites, to re-interpret the colorful enamel. The stones are enclosed by boundaries of 18K yellow gold, forming traditional Chinese patterns of camellia, peony and other oriental designs. The Collection offers bangle, earrings and rings, all are handmade with reference to the fine craftsmanship of the Chinese imperial goldsmiths in the heyday.
Cloisonné Collection, interpreted by precious stones of modern settings, not only inherits the vibrancy and splendour of the imperial cloisonné, but also transforms the objet d'art into wearable adornments, reintroducing the traditional beauty to our modern living.
Related Products