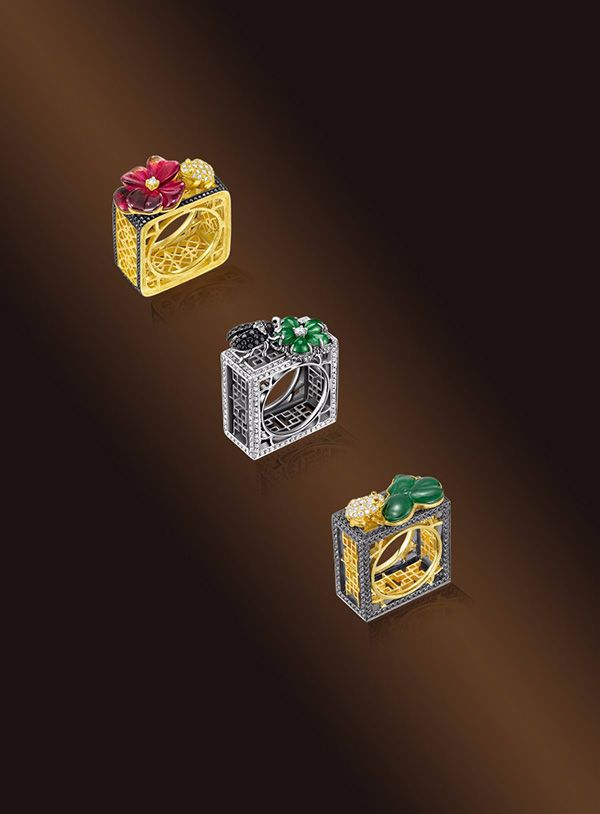 Using the classical Lattice collection as blueprint, YEWN's brand new Floral.Lattice collection combines this venerable architectural art form with beautiful sights of rivers and mountains to create this masterpiece. With YEWN'S latest Lattice collection, we make the charm of these remarkable sceneries into exhilarating jewellery.
Lattice is an indispensible component of ancient Chinese architecture. Not only does it define space, expand vision and express beauty, the patterns also incorporate the abundance in color and style of Chinese culture.
Lattice is an art of wood carving. It includes techniques to make holes, circles, and gradation. The theme of Lattice textures are mostly fortuitous words, symbols and geometric patterns inlayed with glaring gold.
YEWN's latest Lattice collection combines the classical Lattice idea of ruyi and yun with window frames of black diamond to create the elegant paint effect. In add to the elegance, 18K gold, white gold and diamond are used to produce both plants and animals from nature: whether it's a dragonfly dancing through lotus leaves, a little frog sunbathing or the blossoming peony, chrysanthemum, plum blossoms from all four seasons.
Related Products